How can you monetize your app? If you are a technical person, chances are you find this much more difficult than developing the app itself. This is why we decided to work on a list of tools that will help you increase the revenues you make from your app.
1. Google Adwords Keyword Tool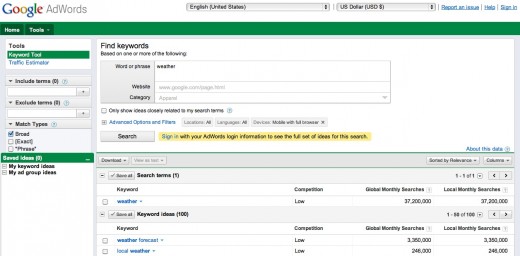 Not only is in-store search a huge traffic driver for apps, but it is entirely free. As an app developer, this means that you have no excuse not to optimize the keywords through which your app will be found.
In other words, you have to make sure your description includes the exact words your users are likely to search for. To do so, we recommend you to use Google AdWords Keyword Tool, a great place to discover the best keyword ideas for your app.
What is more important is that keywords need to be analysed frequently. Do not set your keywords and forget about it. Always measure, analyze and change keywords continuously.
2. AppsFire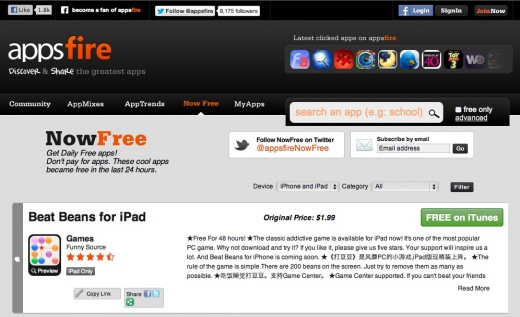 While offering your app for free doesn't seem the easiest route to monetization, it is actually a great way to boost its visibility, which should result in increased earnings in the long term. For instance, setting your price to $0 for one day could get your app featured in the "Now Free" section of a popular app discovery platform such as AppsFire.
Additionally, it can give you some good amount of visibilityon platforms such as Monster Free Apps, FreeAppAlert, iOS Junky, Free App A Day,AppsGoneFree, and AppsFire's own Deals app which feature apps that have recently had a price drop or are free.
3. Advertise in other Apps using AppCricle
AppCircle markets itself as a cross-promotional network, rather than a plain ad network. Using Flurry Analytics, which measures how consumers use a large number of applications across iPhone, Flurry AppCircle then recommends relevant apps within other apps the consumer is using.
As you may have guessed, algorithms are only one way to guarantee relevance; for instance, cross-promotion platforms can also focus on a specific segment, which is another way to make sure they will reach the target developers are pursuing.
4. Use an Ad network like MoPub
Use an ad network mediation tool such as MoPub, which will help you switch between networks to make sure you are always using the most profitable one at all times.
MoPub describes itself as an ad management platform for mobile apps. While it doesn't do away with the need to sign up with each network, you only need to implement once. More importantly, ad mediation is only one of its functionalities, as it also includes other ad types and real-time bidding campaigns through its MoPub Marketplace (see our previous article).
5. Auction Ownership of your app on Apptopia
Apptopia is basically a Flippa for apps (as you may know, Flippa is a marketplace for websites). To make it simpler, it is an eBay for app developers. In practice, it is a place where they can auction ownership of their app.
So what are they selling? Well, their users, their revenues and source code. If you are wondering who the buyers are, it can vary from a competitor who wants to get rid of a similar app or acquire your technology to a big corporation that wants to acquire an existing audience – think mergers and acquisitions in the app world.
It may not be a great tool if you are a company dedicated to developing apps but it definitely is a great tool for developers to cash in on their apps and start working on new projects.
How are you monetizing your apps? Let us know in the comments.