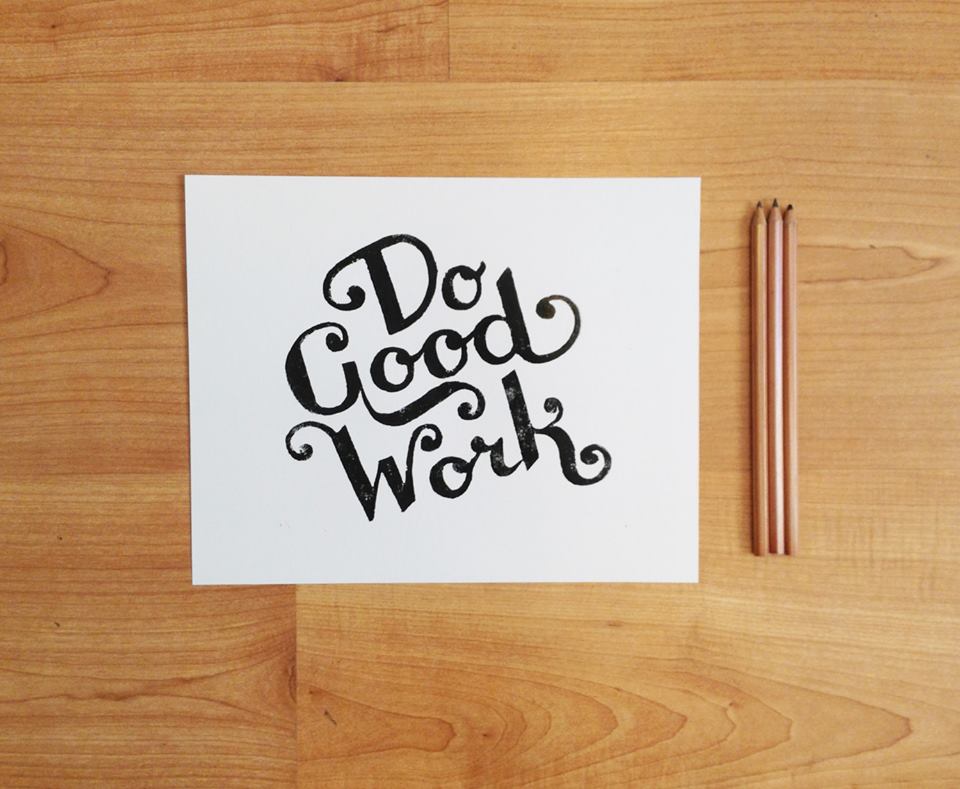 There's no drought in the number of design and developer blogs and there are some highly popular ones which rank at the top in google's search results.
But keeping those top listers aside, I would like to introduce 3 inspiring blogs for designers and developers which may not be that popular but are absolutely brilliant enough to catch your attention and deliver creditable content.
Enfuzed:
When the website loads in your browser, the content is excellently presented and it's like minimalism beautified.
The selection of fonts for the headings and the body is perfect, specially the fonts used for the body gives a realization of the importance of typography and how it adds to the elegance. They make you want to read the content mre than the title does. I tried to debug in my firefox's firebug what font has been used for the body, but I still couldn't get it, the font for the titles and headings is 'oswald' with alternate as 'sans-serif', but I was unable to determine the body font, looks like something from verdana family.
Apart from the design, the content is diversified and makes up a good read. You'll find posts on design mockups, freebies, web, mobile and icon design, wordpress, social media and SEO and even philosophical write-ups which are concise and worth reading.
Enfuzed has been designed and built by Zac Knoblauch, he's a web design graduate and Front-End Web Developer. Enfuzed launched on March 2013.
If you have an eye for UI and aesthetics, check out his personal site as well there's more brilliant stuff there as well.
Build Internet

:
A product of One Mighty Roar, the crafty design wizards from Boston. Build Internet is a great blog for web developers, contains a lot of creative javascript, jquery and iOS related stuffs.
If you want to push your web development skills to the next level and create serious attention grabbing pages, websites and platforms, BuildInternet can be the best place for ideas and inspiration.
A bit about One Mighty Roar, apart from BuildInternet where they publish their creative stuffs, they have built some inventive stuff like Robin, a thing which connects the Physical with the digital, it's an RFID wristband, I'll cover it someday, it's used by companies loke facebook, Budweiser, Warner Music Group, etc.
Another one of their product line is YouRather, which looks like a silly game of single choice question, in which you need to click on just one answer you would prefer rather than the other, but this thing is kind of addictive, you won't even realize he time you spent on it. You can even sign-up and submit your own would you rather questions.
Creative Nerds:
It may look like just another blog, but it stands out. Creative Nerds contains a good amount of freebies, tutorials, screencasts and links to great design resources.
In simple terms, it's a simple little blog with truly useful content. If you are someone who has just entered the design and the UI/UX profession or taken up as part-time thing or hobby, this is where you can get good staring resources.
I know the title says 'Top 3', but I am throwing in one more, complimentary, and this one deserves a mention, you'll agree when you access it.
The Dsgn Blog:
Started by Ena Bakanovic, a.k.a Ruby from Zagreb, Croatia. A sweet and simple little site for all things creativity. You'll find a variety of designed stuff, from pages and posters to visiting cards, accessories, products and even minimalistic framed quotes.
The Dsgn Blog is a site to sit-back, relax and enjoy surfing through all the creative stuffs and give your creativity a push ahead.

Image Credit: TheDsgnBlog