Launching a startup is an extremely fulfilling experience where a lot of skills are required to cope with the growing challenges and difficulties of this very competitive world.
The fulcrum of every startup venture is the big idea representing the core business (and innovation) of the future company. But a great idea is not enough to secure a successful outcome.
Startups can't usually count on an already affirmed and experienced team to launch their first product or service, and almost everything relies on the founders themselves. For this reason, it's extremely important for the core team to have multiple skills and to grasp the basics of a multitude of fields.
Luckily, today earning a degree or commuting every day to the nearest university is not the only way to build up a minimally viable knowledge base. Online courses are a great tool to enhance a startup's core team's skills without wasting time and with the possibility of learning from world-class teachers directly from home.
Here are the top 5 online courses for startups already available, take a look!
Law and the Entrepreneur (Northwestern University, https://www.coursera.org/course/law)
When launching a startup, it's easy to be scared off by the complexities of the law. On the other hand, with the right legal tools, startups can take steps that provide legal protection and avoid future liability. Law and the Entrepreneur addresses the most important legal aspects of entrepreneurship, aiming to set the basis to cope with the legal challenges of pursuing a new idea.
The current session started on Coursera on October 23 2013, and it's 6 weeks long.
An Introduction to Marketing (Wharton University of Pennsylvania, https://www.coursera.org/course/marketing)
A lot of startups are launched by highly skilled programmers and designers that often lack even basic knowledge of an equally important field: marketing.
An Introduction to Marketing is an essential course for startuppers, since it teaches the fundamentals of marketing focusing on the basic principles underlying the customer decision-making process. Branding strategies, customer-centered marketing and new market entry complete a fast-paced but extremely clear syllabus. Particularly interesting are the video lessons of Professor Kahn, who is able to transmit sometimes difficult concepts with a noteworthy clarity.
The current session started on Coursera on October 14 2013, and it's 9 weeks long.
Human-Computer Interaction (UC San Diego, https://www.coursera.org/course/hci)
Humans interact with technology using what we call "interfaces". Creating excellent interfaces is the key to make the usage of every product easy and efficient, but what are the principles and methods behind their design?
Human-Computer Interaction, a course led by Scott Klemmer, aims at building human-centered design skills in the students, presenting several techniques for rapidly prototyping and evaluating multiple designs, and teaching the principles behind human perception and cognition.
Human-Computer Interaction started on October 7 2013, and it's 9 weeks long.
Design Thinking for Business Innovation (University of Virginia, https://www.coursera.org/course/designbiz)
Sometimes coming up with an idea is the easiest part of the process: after that, transforming it into a feasible and practical solution may become a very difficult task. Design thinking is a very popular topic in the business world right now: while it consists in an alternative approach to the traditional problem-solving process, it can remain quite mysterious for the ones interested in introducing it into their companies.
Design Thinking for Business Innovation focuses on explaining how design thinking works, demystifying its inner workings and providing the students with a framework that allows them to implement this new process in a very practical way.
 The course started on November 5 2013, and it's 5 weeks long.
Startup Engineering (Stanford, https://www.coursera.org/course/startup)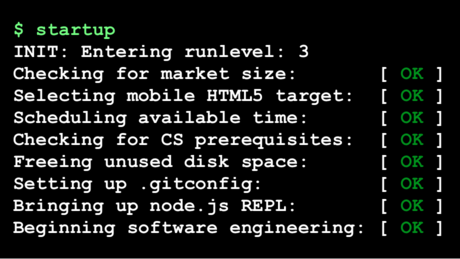 This course is famous in the tech world for being a great introduction to key techniques and tools of software engineering. It has already ended, but its material is still available on Coursera for free. The lessons illustrate the most modern web technologies and development techniques, from VMs to HTML5, from development cycles to the basics of accounting. Startup Engineering is very fast-paced, and relies on practical projects that the students have to complete during the class.
About the Author:
Daniele Grassi is a UX Designer and CTO of Timeneye Time Tracking, a time tracking web app designed with    usability in mind. Follow him on Twitter or on his personal blog.