Most Useful Apps for on the Go
Posted On January 2, 2014
---
Over the years there's been some massive developments in technology, from the bulky computer, to the laptop and now various tablets and iPads. With these new small and lightweight devices it's no surprise that many people are now choosing to make their tablets the hub of their business lives.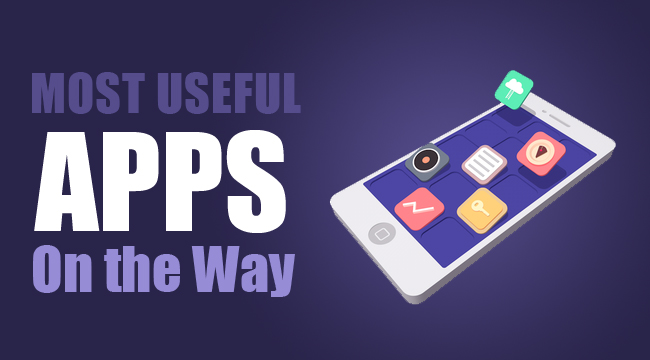 From general office use to various business meetings, keeping everything on this device is much easier than carrying important documents around, so there's no worry of losing anything. With this device comes loads of different apps, and with so many to choose from its easy to see why many people use them when commuting to and from work. Here are some of the most useful tech resources when on the go:
ShinobiSuite for IOS
Apps can be vital tools in the promotion of your business and communicating between other companies and customers, so it's important to choose the right ones that can help the productivity.
As much as we dislike slaving over a spreadsheet, numeric feedback is an essential component for any business. However, presenting a long list of meaningless digits to an audience will not have the desired effect and their attention span will probably be limited.
The IOS components suite from ShinobiControls could fix all this and can help you make the most of your data, by transforming it into easier to understand charts, grids and graphs – ideal for business meetings when you need to keep your audience engaged.
Dictadriod
If your schedule is full of meetings, you can find your head pounding and flooded with information – not ideal when your attention starts to wander towards the end of the day. Installing the Dictadroid app on your tablet can change this, as it transforms your device into a Dictaphone.
What a great way to record all of your discussions and meetings for you to look back on later, or email to others to look them over straight away. It's also comes in handy when you need to remind yourself of a meeting or task but have no pen or paper at the ready.
RemoteView
Using RemoteView means that this is no longer a problem. Install this app onto your work tablet and your smartphone, and no matter if you're on the go, at home or in the office, you'll be able to access all of the files and programs stored on each device.
Sometimes there just aren't enough hours in the day to complete all of our tasks, so sometimes we find ourselves taking work home with us to finish. More often than we would like to admit, I bet many of us have sat down and realised we haven't save an important document to our memory stick. This fantastic new device makes it easier to complete work at home, without taking home the entire contents of the office.
---
You may also like