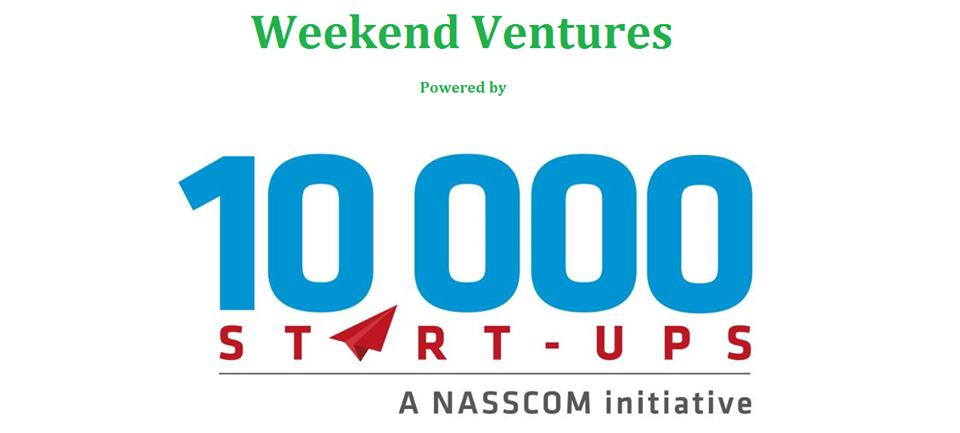 WeekendVentures is a 54 hours event for aspiring entrepreneurs, developers & designers to share ideas, form teams, build prototypes & launch startups. It provides mentorship, networking, resources and incentives for individuals and teams to go from idea to launch.
Currently 1 year old, Weekend Ventures has conducted 7 events in 4 cities. Around 50+ Startups have been launched in the past year and it saw more than 150 entrepreneurs in action. Some notable startups that originated from the startup events last year are brainvalleysolutions,  dialblood and  nestopia.
Who should attend the event?
Aspiring entrepreneurs, developers, designers
Working professionals/ freelancers
Startup teams developing a viable business model
Gradate & undergraduate students
Intrapreneurs from corporate, focused on new corporate initiates
Professionals/ coaches/ mentors offering marketing, legal, finance,technology service
How does a typical event look like?
The event typically starts on a Friday evening.  Idea are pitched and top ideas are voted on. Teams are then formed to work on these ideas.  For the first half of Saturday, teams reassemble to develop their prototype. After Lunch break, mentorship round takes care of any queries the teams may have. Rest of the day, teams continue working. On Sunday, prototype trial and validations are conducted. Teams make their final presentations and pitch to the investors.
By participating in the event, attendees may get co-founders and a team with complementary skill sets. They go away with Functional Minimum Viable product-prototype/ service model. If the attendees come up with a business model, the event gives them an opportunity to validate it.  Throughout the event, attendees would have access to Startup resources and mentorship during & post event. If any investor likes the final presentation made by the team, they have an opportunity to get angel funding upto $50K. The top 3 teams get Design + Business + Legal consultancy pack worth INR. 20k. Along with this, they get in kind services and virtual incubation support.
Upcoming Events:
Weekend Ventures – Delhi (II) This time its bigger and better. The event themes are Cloud Platforms, Hardware or anything creative.
As an official accelerator partner of Weekend Ventures Delhi (5-7 July 2013) iAccelerator will provide a direct entry to the winner of the launch pad event into their three month long residential program (Bootcamp) of iaccelerator batch 2013.