Amazon Go is Inspiring AI in Retail
Posted On August 10, 2018
---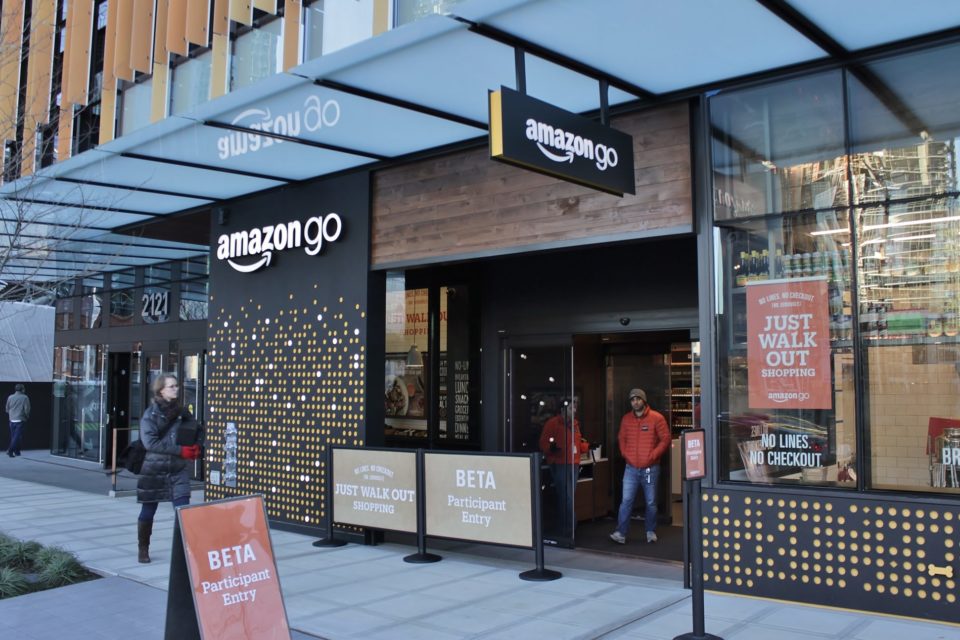 Amazon is taking a keen interest in robotics and artificial intelligence tech. Its recent acquisition of Whole Foods Market Inc. has surprised market experts, and speculations about introduction of Artificial Intelligence (AI) in the fresh food industry are abounding.
Amazon's purchase of mobile robots manufacturing company Kiva, six years ago, can now be called an example of keen foresight. The result of that buyout can now be seen in Amazon's just-walk-out shopping stores, Amazon Go, which uses very less human effort.
---
Supertext.ai Chatbots Gets the Customers Chatting
---
While it raises the question of future inequality in opportunities for the five-million strong employee force in the retail industry, Amazon Go sure introduces some exciting features. The store has gotten rid of the checkout process altogether, so no queues. Customers' phones are scanned on arrival to the store, on the basis of which, they are charged on the objects they place in their shopping bags. The only human workers around are the ones waiting to explain a process, correct a glitch, check ID for alcohol purchases, and providing a smile where needed.
According to a report by Juniper Research, 'AI in Retail: Disruption, Analysis and Opportunities: 2018-2022', global retailer investment on AI will go up to USD 7.3 billion per year by 2022, in comparison to an estimated USD 2 billion this year.
The report expects retailers to invest heavily in AI in areas such as automated marketing platforms providing customised, timely offers, chatbots in Customer Relationship Management (CRM), and sentiment analytics, where AI can be used to predict reactions to purchased products and service received.
The report says retailers are expected to spend 54% in sentiment analytics and CRM, 30% in AI-based automated marketing, and 16% in demand forecasting.
Indian retailers too are jumping onto the AI and robotics bandwagon after Amazon Go's introduction. Companies like Shopper's Stop, Reliance Retail, and Aditya Birla retail are hobnobbing with technologies like AI, robotics, and cognitive technologies to come up with a smooth customer-interaction interface.
Chennai-based AI startup Mad Street Den's subsidiary, Vue.ai, is offering full retail automated solutions in areas like visual merchandising, social marketing, catalogue management, customer journey prediction and omni-channel personalisation.
---
Google Boosts Indian AI and ML Startups with Launchpad Accelerator
---
Last year, the retail giant Future Group started Future C&D, an inhouse accelerator that aims to boost future-focused technologies such as big data analytics, blockchain technology, IoT, robotics, and allied technologies.
It is clear that to be able to profit in retail in the future, retail companies have to invest in AI and machine learning technologies today. The Juniper report also says that the cost for AI tools are expected to dip by as much as 8% in the coming four years, leading to a likely 300% jump in software spending. Looks like consumers are in for a smooth and hassle-free shopping experience in the near future.
---
Trending Now
You may also like