We all hate chores.  Whether it's cleaning out the garage at home or reorganizing the filing cabinets at work, every one of us would love a way to get out of menial tasks.  Thankfully a new company has come to the rescue and developed an app for smartphones that will allow families and coworkers to declare "not it!" when faced with unpleasant chores.
Based on the well-loved childhood game of tag, the app will make it easy for managers to delegate jobs to their employees, and brave people that decide to volunteer to undertake the task will gain immunity from the next one.  The last person left in the group after everyone else has opted out will be responsible for completing the chore, but will also win their freedom from the next round.
The concept is the brainchild of Not It Labs, which is a new startup based in Birmingham, Alabama.  They announced their idea for the app at the South by SouthWest (SXSW) trade show in Austin, Texas, and are competing in the Alabama Launchpad competition in an effort to raise startup capital.  The basic idea of the app involves a mini social network of friends or colleagues that will be alerted every time a new job is posted.  Creator Joshua Gilmer, CEO and founder of Not It Labs, told fans that the experience will include photo sharing, badges, opportunities to gain immunity and much more.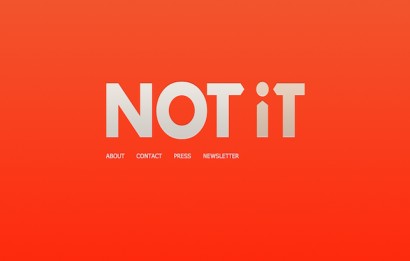 The app provides a fun alternative to the traditional chore list, and the Not It team were seeking to design a game that actually helped with everyday life rather than distracting from it.  Many of us have spent hundreds of hours engrossed in online gaming, and often our entertainment can get in the way of our ability to accomplish goals.  With the Not It app, users will be able to view boring chores as interactive gaming experiences, and earn rewards for their participation.  The design of the app requires users to remain constantly engaged as failure to regularly check in will result in them being held responsible for a task.
Not It Labs is a four person team that only recently formed in October of 2012.  CEO Joshua Gilmer is a well-known entrepreneur, and is the owner of the successful web agency Huebris.  After the launch of Not It Labs, the company received their initial funding from family and friends, and hopes to win a share of the $100 thousand prize money from the Alabama Launchpad competition.  They will then develop their app for the iPhone, and if all goes according to plan they hope to release it in the first part of 2013.  Gilmer, who describes himself as a Christian, artist, entrepreneur, and nerd, also plans to launch a Kickstarter campaign to raise funds to develop the app for Android.  By combining mundane chores with a fun and engaging gaming experience, the creators hope to revolutionize the way we dole out chores, and put an end to any disagreements about whose turn it is to take out the trash.
About The Author
James Garcia is a retired rural Alabama farmer who relies heavily on modern Internet technology. In his free time, he likes to share what he learns about the latest technology on various blogs. To learn more about Troy Internet service, just visit this website.