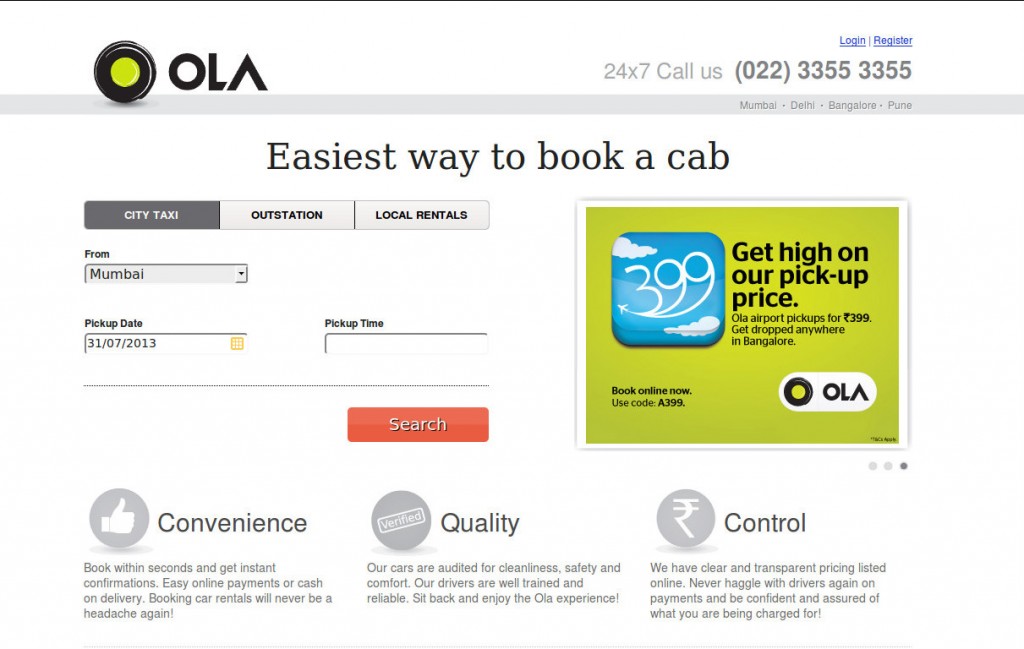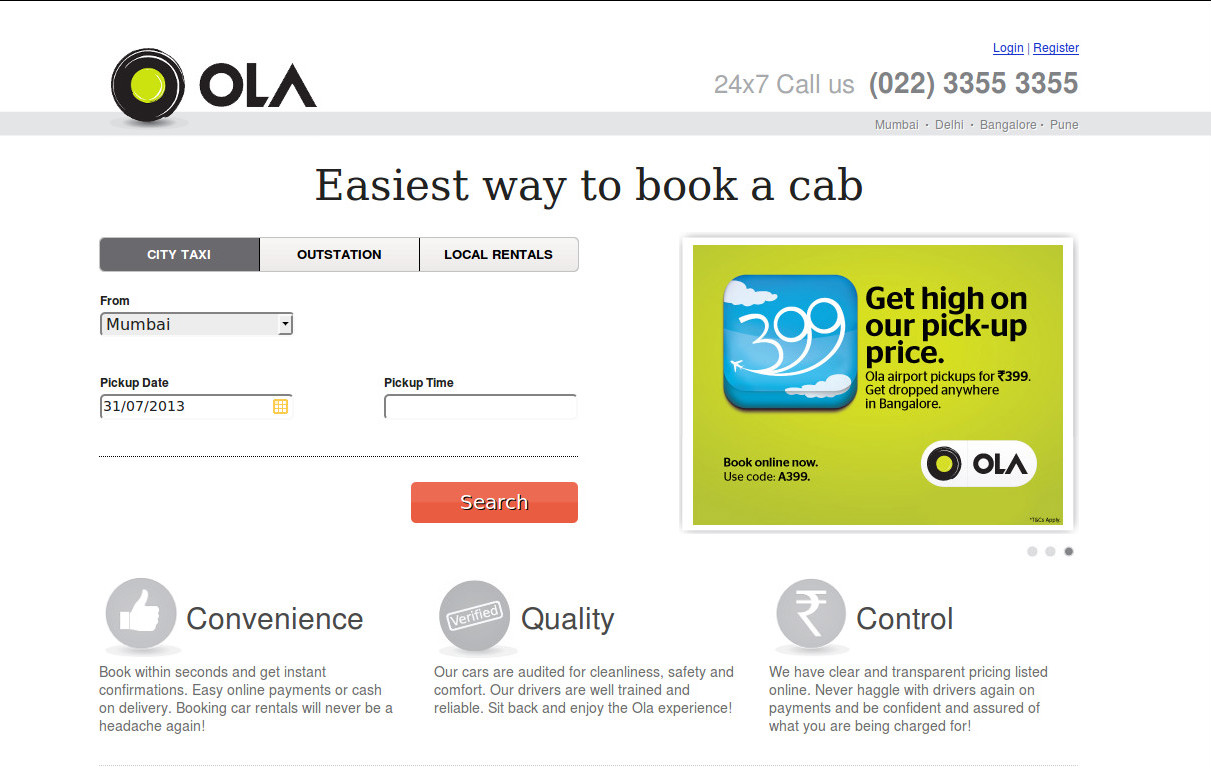 Mumbai based Olacabs has raised Rs 19.2 crore ($3.2 million) from existing investor Tiger Global.
This is the third round of funding for Olacabs and the second institutional round. It had previously raised angel funding from a bunch of individual investors, including Rehan Yar Khan and Anupam Mittal.
It had followed it up with Series A funding by hedge fund Tiger Global, which has been one of the most active early stage private investors in the internet business in the country. It had raised around Rs 20 crore ($4 million back then) in early 2012 from Tiger Global which though the fresh round has doubled its exposure to the firm.
The company is expected to use the funds raised to expand its services to more cities in the country. As of now, it offers cab-booking facilities in Mumbai, Bangalore, Delhi-NCR and Pune.
Olacabs Progress:
According to Aggarwal, the bookings have been growing at the rate of 40 per cent month on month for a few months now, while the average ticket size of transactions is Rs 400, of which Olacabs receives around 15 per cent, depending on the car type, number of cars, etc. The company had launched its mobile apps for the Android and iOS platforms in July last year and currently, over 30 per cent of the total bookings for the company happen through the app.
As of June 30, 2012, the company had close to 1,000 cars in a number of categories; this number has now increased to over 4,000 and the company is currently working with over 1,500 operators. Note that the company does not own these cars; it simply aggregates and brands them to offer on the platform.
Via: TechCircle