5 Must Have Culture and Heritage Apps on Your Phone
---
"India is, the cradle of the human race, the birthplace of human speech, the mother of history, the grandmother of legend, and the great grand mother of tradition. Our most valuable and most instructive materials in the history of man are treasured up in India only."- Mark Twain
Such were the words of the great writer Mark Twain known across the world for his great works of literature. The Indian Culture and Heritage has been something that every Indian from the deepest trench of his/her heart adores, respects and will do anything to protect it. They'll crib about Indian conditions/government all they want, but say one thing against the culture and they'll flare up quicker than a random hay. Today, to honor our great Indian Culture, we have compiled a list of mobile apps showcasing some of the parts that define the Indian culture or form a part of it.
1) AstroSage Kundli
The kundli app.  The app compiles a list of Birth Charts (Kundli, Kundali or Vedic Horoscope) software based on Indian Astrology / Vedic Astrology/ Hindu Astrology/ Jyotish etc from the date of birth and a few other essentials that is ask you to enter. From the many reviews, the app does it's job perfectly and is in-line with what the astrologers usually draw.
2) Sahaja Yoga   
Yoga has it's origins from the famed Indua Valley Civilization, the pre-vedic era. It has been an integral part of many religions such as Hinduism, Buddhism and Jainism. The Sahaja Yoga app is a meditation app through various sessions along with many other features such as Guided Meditation Sessions, Meditation Music along with videos.
3)Vastu Shaastra
Vastu Shastra is an ancient science of living which consists of precepts born out of a traditional view on how the laws of nature affect human dwellings. The app works along the lines of the basic concepts of Vastu Shastra for e.g. the direction of your face while sleeping, the location of the bedroom, kitchen etc inside your house, guidelines/tips for your office. Nicely depicted and highly informative, the app gives a great amount of information regarding the daily life effects even small things can have.
4)Indian Classical Dance Forms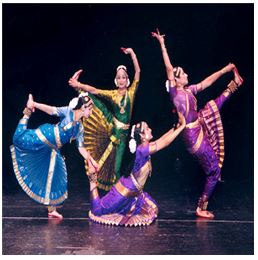 Only available for Windows Phones, the app gives detailed information regarding each and every dance style that has originated from India.Ranging from Kathak to BharatNatyam to Satriya to KuchiPudi almost every dance form has been entered and information has been provided.
5) Indian history in Hindi
The Android app is unique for it provides information in the Hindi Language. Highly informative app, and the reading experience almost equivalent to reading the book, it presents transcripts to your device and possesses a Hindi text rendering engine which will give you a very unique and compelling reading experience of a wide range of topics ranging from Major Wars, Indian Geography, Indian Music, Indian Economy, Education and World Famous Personalities.
Do you have a favorite not listed? Please tell us in the comments.
---
You may also like