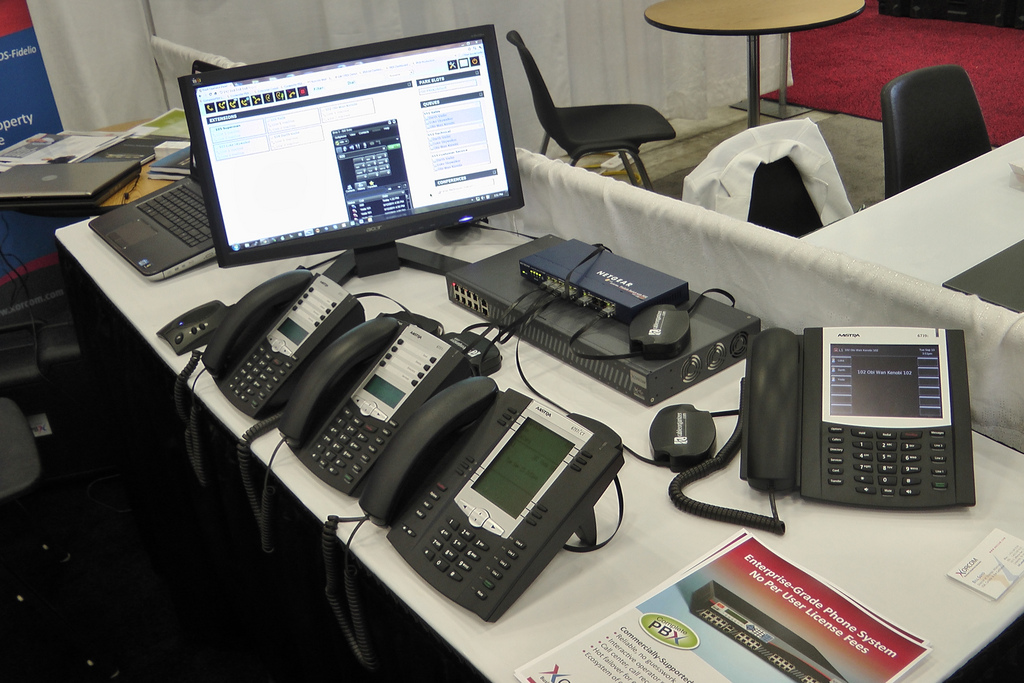 A reliable, efficient company telephony system can make all the difference to a small business. If a telephony system is slow, unpredictable or overly complex – it can cost a business vast amounts of money in lost time and resources. Therefore, it's absolutely vital that you establish a good telephony system at your place of business as soon as possible. There are a hundred and one different ways to do this and some are much better than others. It can tricky to navigate the minefield of business and infrastructure options out there on the market right now, but finding a top quality telephony system doesn't have to be a nightmare.
There are many things that you must think about before you buy or attempt to establish a particular system. The key is to create or find a telephony model that benefits the needs of your company, without being too large, too complex or too sophisticated for your requirements – an overly high tech system will only lose your company money if it's not completely necessary, say experts at  BusinessBeginnings.org. Here are some of the things that you need to think about when considering a new company telephony system.
How Many People Will Be Using The System?
First things first –establish how many members of staff will be regularly using the new system. If your business is a very new venture or a start-up company, ask yourself if you really need a structured telephony system. For companies with less than three staff members, it tends to be more cost effective to stick with inexpensive mobile phone contracts and base your business communications around them. Small businesses that employ ten or less members of staff and do not have specific plans for growth or development, may very well benefit from a KSU-Less telephony system. It is the most basic form of telephony system, but it is very simple to use and it is portable. A KSU-Less system does not have to be wired into an office or workplace and so can be moved if the company moves. The only downside is that you will be responsible for its maintenance and upkeep.
What Is Your Budget?
It's important to know exactly how much you can afford to spend on your new company telephony system. Prices range from the surprisingly cheap to the staggeringly expensive and it's all to do with quality. That doesn't mean the most expensive systems will always be the best though, which is why it's vital that you do your research before you jump in feet first. PBX and Voice Over IP systems tend to be fairly expensive to set up but extremely good value for money in the long term. They're ideal for mid to large sized companies that are looking to expand at some point in the future.
Do You Expect Your Company To Grow?
In order to choose the telephony system that is most cost effective for your business, you must first assess the likelihood of future company development. Now, most small companies do have plans to expand – why would they be in business in the first place if they didn't? Some don't but most do and it's very important that you choose a telephony system that's able to expand along with you. PBX or private branch exchange, systems tend to be the most flexible option for small businesses. There is no limit to the number of users that can utilize a PBX system at one time and they are fully customisable. Once again, they tend to be pricey to install but extremely valuable in the long run.
About the Author:
Rosette has been a business consultant for three years. She recommends cloud telephony solutions from NSE to enable your telephony system to be scalable.She can be found online blogging about various business hurdles faced by small business today.
Image Credit: Ruth Bridger