The Worrying Rise Of India's Fake News Stories
Posted On November 17, 2017
---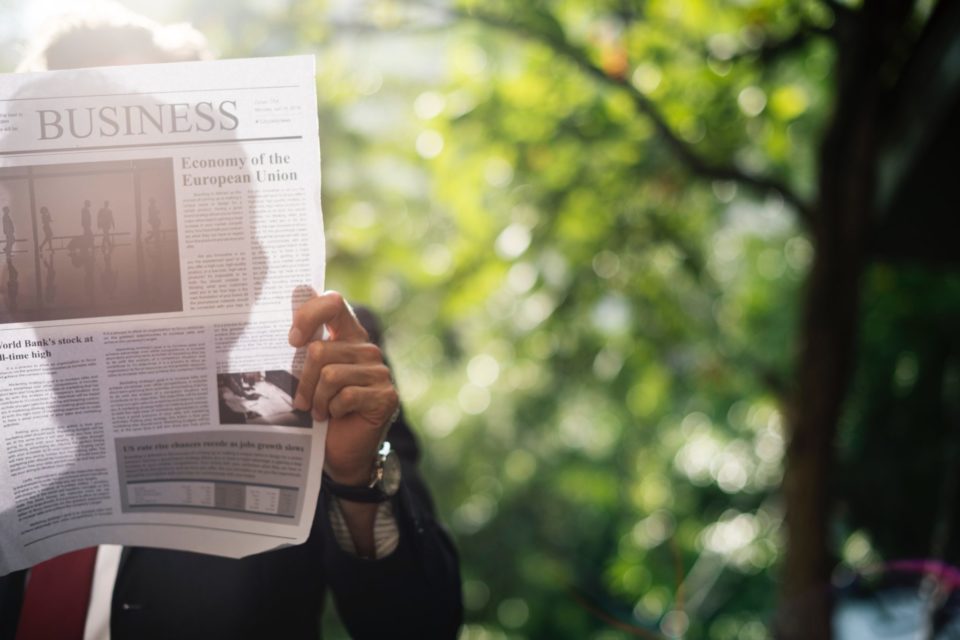 Across the West, Governments are becoming increasingly frustrated with the negligence of social media companies, allowing fake news to be spread uncontrollably. In the US, authorities have been very critical of Facebook, Twitter and other social media companies allowing foreign entities such as Russia to meddle in the 2016 presidential election.
Just last month, US Senator Al Franken penalized Facebook lawyers over the company's willingness to accept political ads paid for using suspicious, foreign money, and his frustration regarding their evasive responses is abundantly clear.
Across the pond in the UK, fresh evidence has arisen suggesting that Russia had interfered with the UK's vote on Brexit. Theresa May accused Vladimir Putin of "weaponising information" and "planting fake stories and photo-shopped images" to influence the referendum. As a result, Members of Parliment have demanded Facebook and Twitter hand over information regarding Russian meddling.
Sadly these two are not the only countries to be affected. According to a recent report from "Freedom on the Net", at least 30 governments from across the world are utilizing "keyboard armies" to spread propaganda and attack critics.
It found governments such as Mexico, Saudi Arabia and Turkey were using "paid pro-government commentators" to curve opinions online, in order to give the impression of grassroots support for government policies. Though India was not included in the report, it is fair to say that India is struggling with an increasing amount of fabricated news stories.
According to ndtv.com, in the state of Jharkhand, a story in July shared via Whatsapp that a gang of men was supposedly abducting children resulted in horrific attacks. The story was pure fiction. Unaware that it was only a rumor a mob of several hundred people rallied together killing seven innocent men who they believed were the perpetrators.
More recently, fake news has been spreading across social media with the Rohingya crisis primed as the next victim of divisive and purposely inaccurate news. These include photoshopped images of young girls with malicious, fake information.
According to a recent article on BuzzFeed, a news analysis discovered that at least 10 political hashtags that appeared in the top 10 in Twitter's trends column in India during the last two months were the product of organised campaigns. These groups gave users tweet templates and urged them to post duplicate tweets to promote the hashtags.
While the US and UK are battling to protect the security of their democratic processes, India arguably has far more at stake. One reason for this is because many Indians exposed to fake news are very new internet users, unaware of the authenticity of what they are reading, with potentially deadly consequences as the aforementioned example demonstrated.
"Common sense is extinct. People are ready to believe anything" stated Pankaj Jain, founder of SMHoaxSlayer.com, a website that fact-checks circulating rumors on social media in India, to The Washington Post. The level of severity surrounding this news is not only evident in its often graphic nature, but also in the messages that are paired with these fake news stories.
"There was one video with two people being beheaded, and the text was saying these were Indian soldiers being killed in Pakistan. When I found the original video, it was actually taken from footage of a gang war in Brazil," Jain said. "They'll tell you this is fresh, these are images the media is not showing you, if you're a true Indian patriot, you will forward this message" Jain adds.
Just like the internet, fake news appears to be worldwide. No matter what country you are in it would appear that false information pumped out by "keyboard armies" is the new weapon of choice to influence popular opinion and to shape a political environment. In order to combat this phenomenon, users must treat the information they read online with caution and corporations that facilitate the expansion of fake news must do more to stop it.
---
Trending Now
You may also like