2013 is going to end in just two months and it's the ideal time to take a look at the top 10 racing games on Android platform this year. In the past few years, mobile graphic design, especially the graphic design for games, improved quite a lot and 3D came into the forefront of game animation.
Majority of gamers love 3D animated games and if you tell them to select a category of 3D games they love the most, I am sure most of the Android smartphone and tablet users will say "we love 3D racing games". So, before wasting any more time, let's take a look at the top 10 3D racing games of this year.
Fast Racing 3D
Like every other popular racing game, your main aim is to reach the maximum speed and burn the streets with your driving skills. By proving your expertise as a racer, you can earn cash rewards and buy new, upgraded cars to challenge your competitors. Car customization option is also there. However, what makes this game really exciting is the sound effects and graphics that offer a real life experience.
Speed Racing
A very basic racing game, its quality lies in its simplicity. What gamers love about this game is that you can drive the car without brake. Dangerous but exciting, without a doubt! Throughout the race, you have to dodge the traffic to earn gold coins and if you collect 100 gold coins, you can unlock 7 different car models. The simple yet powerful graphics will blow your mind off.
Battle Racing 3D
You get to choose between five classy, customized cars and race with your rivals to win the number one spot. Thanks to its high speed and great graphics, Battle Racing 3D is now a leading racing game on Android platform.
Real Racing 3
It's one of the most graphics rich 3D, free racing game ever. Manufactured by the leading game development company EA, this game offers the most coveted car models, some of the best racing tracks and most importantly, you can race with real people, even if they are offline.
Race Illegal
High Speed 3D: Realistic experience is the USP of this game. You get the roaring sound of the engine, can hear crowds cheering for the drivers and experience the thrill of a real, illegal race. There are total nine cars and twenty different tracks to test your driving skills. You can compete with other racers online as well.
Crazy High Speed Racing
It's a very popular and beautiful 3D racing game. The game offers really attractive wallpapers and lets you live a virtual life on the racing tracks. The USP of this game is that it lets you search and win hidden tracks.
[adrotate banner="16″]
Death Racing
As the name indicates, it's a high-octane racing game where survival is a key factor. You have to face the challenges thrown by the horror tracks and overcome them. The good thing is that there are track indicators to help the gamers.
3D Need for Speed Racing
It's one of the coolest and most adventurous games out there. The 3D graphics is absolutely spectacular and it offers a number of tracks to add variety to the surrounding.
Island Car Racing
In this game, you race against time and your main aim is to reach the end point as quickly as possible. Set in an island, with high quality graphics and crystal clear audio effects, Island Car Racing can certainly win the heart of any hardcore gamer.
Fast & Furious 6: the Game
Let me end this article with the best 3D racing game of this year. If you loved the movie, you will certainly fall in love with this game as well. The quality of mobile graphic design is absolutely astounding. As the racer, your main aim is to be the fastest driver and earn cash. Oh…I forgot to tell you, the game can be downloaded for free!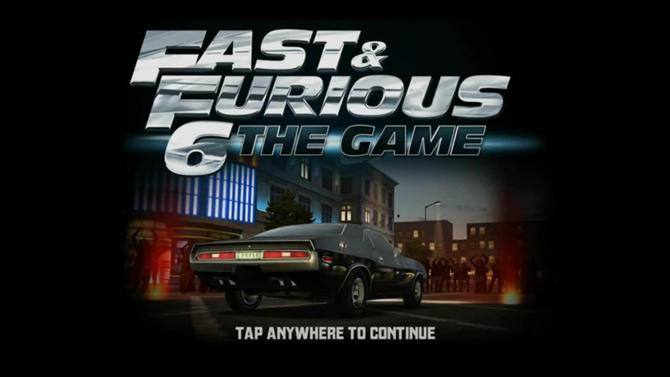 So, these are the top 10 3D racing games of 2013. Tell us, which one you love the most and why. If you think we left some of the 3D racing games that could have been a part of this list, mention their names in the comments section as well.
About the Author
This article is contributed by Nitin Soni who works as a Web Developer at Cygnet-Infotech, a offshore software & website development company. The company offers many IT Services like graphics designing & web design to clients. Nitin can be reached at [email protected] or on Twitter @MkNitin